a leading manufacturer of flavour seaweed products.
天下没有更好的比我公司的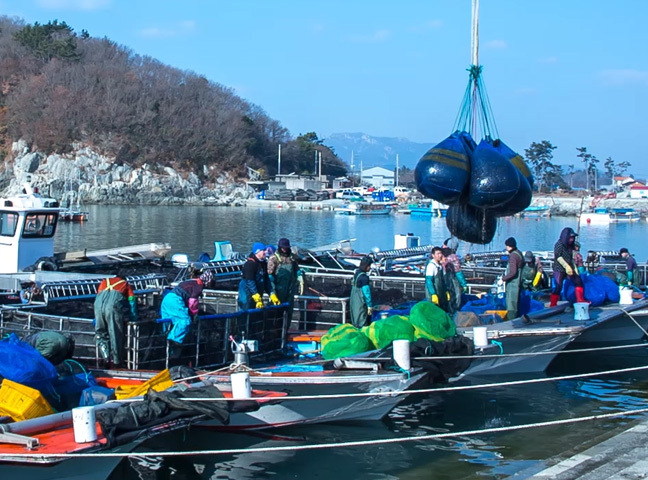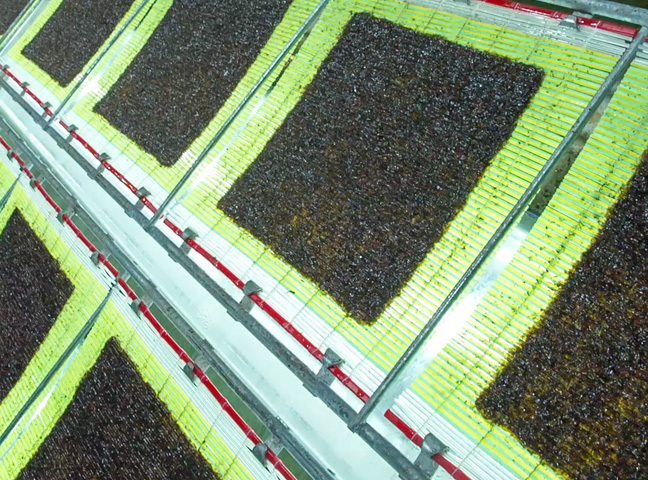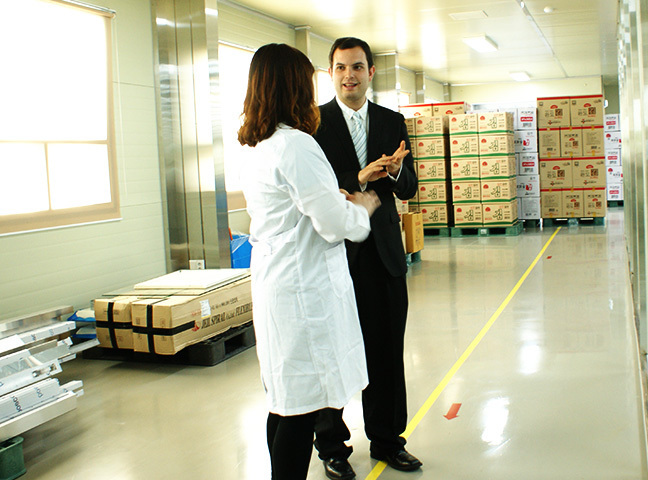 Introduction of the one-stop system from the production of dried seaweed which is made from seaweed from Wando to distribution and sales for the first time in Korea
首次在韩国引进从莞岛紫菜干紫菜生产到分销和销售的一站式系统
真心欢迎您访问我公司网站
尽心尽力只为提供最好的产品.
Welcome to our website!.
Wando Fishing union Corporation makes each product with the mother's love, wholeheartedly.
我们是始终如一追求最高品质的莞岛物产。 莞岛物产作为调味海苔的专门生产和出口企业,基于未来导向、环保、以人为本的企业理念,持续不断地进行研究开发,将客户的幸福视为最高价值。莞岛物产的产品是男女老少都喜爱的食品,我们为了加强食品卫生安全,正在尽最大的努力。
我们的产品已超过简单的食品概念,以保障功能性、味道及质量的新面貌陆续问世,这会大幅度扩大客户的选择范围。
不仅如此,我们为了最大限度地提高客户满意度,确立并实施有效的供应体系,为客户在第一时间提供刚烘烤出来的海苔。莞岛物产始终如一地为客户的幸福与健康着想,追求引领变化、开创未来,为此,我们全体员工将尽最大的努力。
Wando Fishing union Corporation always seeks the best quality. Wando Fishing union Corporation is a manufacturer and exporter specialized in seasoned seaweed, dried seaweed, etc. that continuously executes research and development based on the corporate's future-oriented, environment-friendly, and philanthropic corporate philosophy to make our customers happy. Wando Fishing union Corporation's product are favorite foods for everyone, and we strive for perfect hygiene and improved food safety.
Beyond the concept of "simple food", the association is keen to improving the functionality, taste and quality of the product. We are expanding the range of products to provide bigger variety of choices for our customers. In addition, in order to maximize customer satisfaction, we have established and implemented a system to accurately supply freshly baked seaweed to customers in the fastest time possible.
引领正直可靠饮食文化的调味海苔专门企业
Wando Fishing union Corporation will always be a company that constantly strives to ensure the happiness and health of customers and lead change and create the future.
总裁: 金千日/ 崔仁寜
Cheonil Kim/Innyeong Choi, leaders of honest food culture.